THE DECAYEUX STI GROUP - KNOW ALL

The excellence of French know-how
We are labeled Living Heritage Company.
This label forms a network of companies that share the same values.
EPVs are,
either the quality benchmarks on their market,
or the essential suppliers within a sector.
These companies constitute the elite of French know-how in all fields …
(learn more+)
Unique companies that know how to reconcile
TRADITION – INNOVATION – KNOW-HOW – CREATION – WORK – PASSION – HERITAGE – FUTURE – LOCAL – INTERNATIONAL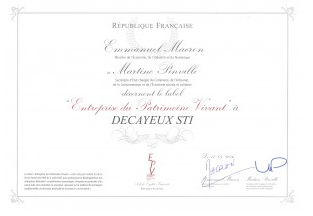 To guarantee its sustainability and the deployment of its strategic plan, the company has identified its challenges through a diagnosis based on ISO 26000.
In order to meet these challenges, our company is committed to a Social Responsibility approach.
This translates into 4 pillars and the formalization of 8 commitments that today feed our Vision: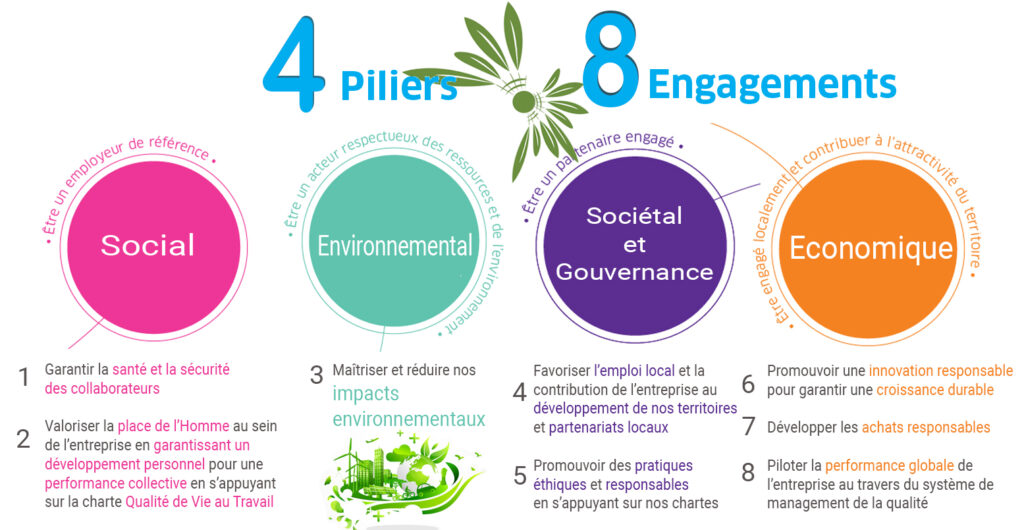 This policy confirms DECAYEUX-STI's commitment to the fight against corruption, and the protection of employees who may be confronted with it,
Anti-corruption policy (French sites of the DECAYEUX STI group)
(See our commitment +)

Certificate ISO 9001 / 2015
Certificate iso 9001 / 2015 (see le document +)
As early as 1990, Decayeux STI understood the importance of quality assurance in its commercial relations.
It has since maintained a certified and effective management system which over time integrates safety and environmental aspects.
The customer benefits from productions carried out in a philosophy of sustainable development, it guarantees him the durability of his supplies at the right level of quality, at the lowest cost and at the right time.
To maintain this ideal level, Decayeux STI implements continuous improvement tools, TPM, lean manufacturing, kaizen, and remains attentive to its markets, attentive to technological developments in compliance with the regulations in force. .
The DSTI Quality policy is based on a vision which must be shared by all employees and which must guide their actions
"Be essential for our customers in order to sustain & develop our jobs in France"
Our commitment, your satisfaction!